ORANGE COUNTY, CA (APRIL 23,
2021) FOR IMMEDIATE RELEASE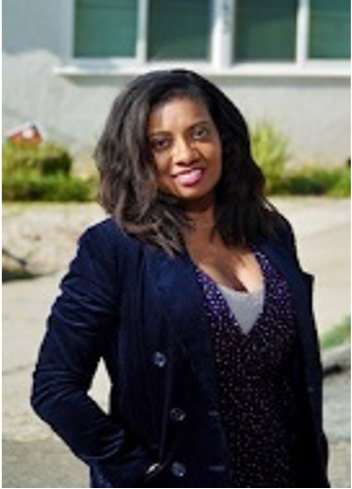 Coastline College Foundation Board of Directors welcomes its newest addition to the Foundation Board, Ramraghi Fuller, a Director and Private Banker Team Lead at Citi Private Bank Law Firm Group. With her expertise in wealth management for global law firms and attorneys, she oversees the Law Firm Group's business in Beverly Hills, Orange County, and San Diego legal markets.
Ramraghi has held a variety of positions with Citi since joining in 2000. In her current role as Team Lead, she is responsible for the overall banker team business development and strategy, training, and recruitment. As a Private Banker, she is responsible for providing tailored financial solutions to Orange County and San Diego law firms and attorneys. Ramraghi is also involved with Citi Private Bank's Diversity & Inclusion and Mentorship committees.
The mission of the Coastline College Foundation is to support students through scholarships, endowment, and other financial programs to expand the capacity to meet the diverse needs of Coastline students and the community. The Board shapes the Foundation's direction through its mission, strategy, budget, and key policies, and ensures that the leadership, resources, and finances in place match the Foundation's vision; and monitors and improves the performance of the organization.
"We are delighted and excited to have Ramraghi Fuller on our Foundation Board. Her expertise and passion are a welcomed addition, and she will bring valuable insight to the foundation." Mariam Khosravani, Director of Coastline College Foundation
Ramraghi is a nature enthusiast and spends time with her family and friends hiking and exploring Mother Earth and her natural resources. She is the Board Treasurer for Newport Bay Conservancy whose mission is to protect and preserve the Upper Newport Bay. Ramraghi is a graduate of UCLA, where she also completed a Certificate of Financial Planning.
About Coastline College:
Coastline College is accredited by the Western Association of Schools and Colleges. For eight consecutive years, Coastline College was selected as one of the top 150 colleges by The Aspen Institute for Community College Excellence which is considered the most prestigious designation for community colleges. Coastline delivers flexible courses and services that cultivate and guide diverse student populations across the globe to complete pathways leading to the attainment of associate degrees, certificates, career readiness, and transfer to four-year colleges/universities.