LONG BEACH, Calif.

,

March 1, 2022

Coastline College's Katie Stubblefield has been approved for an Artist Fellowship as part of the Arts Council for Long Beach's Annual Grant awards to support her art practice. Katie is among 32 grantees totaling $145,000 that were selected to receive Annual Grants funding this fiscal year 2022. The Annual Grants program is generously supported through the City of Long Beach's allocation for the arts, Percent for Arts Program, and the National Endowment for the Arts.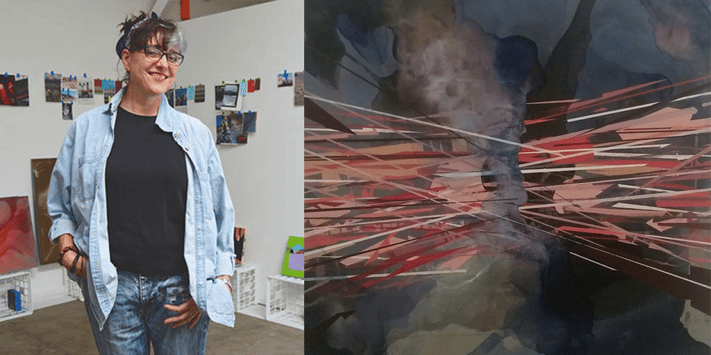 Executive Director Griselda Suárez said, "As a local arts agency and funder, our grants nurture and enliven the arts throughout the city. We are glad to see a wide variety of expressions and cultural work being funded this year. I look forward to working with the city to continue building a robust arts and culture grant program as we all work to recover together."
President Sayon Syprasoeuth stated, "We are excited to support these organizations and the artists that have continued to create with the challenges of the pandemic, but also uplift diverse voices in our amazing community."
For more information on other projects included in the Arts Council's grant announcement, visit artslb.org/programs/grants/.
About Katie Stubblefield:
Katie has been a Special Programs and Services Professor at Coastline College Newport Beach Campus since 2010. She received her Bachelor of Fine Arts (BFA) from Middle Tennessee State University, Murfreesboro with an emphasis in Drawing and Painting and a Minor in Sculpture in 1991. Additionally, she received her Masters of Fine Arts (MFA) from California State University, Long Beach with an emphasis in Drawing and Painting in 2001. Her work has been included in several group exhibitions including the CSU Main Gallery, San Luis Obispo Museum of Art, Jamie Brooks Fine Art, and POST Gallery. She has previously received an Individual Artists Fellowship and microgrant from the Long Beach Arts Council in support of her two and three-dimensional works and was also recognized as Coastline College's "Teacher of the Year" In 2017.
CONTACT: Katie Stubblefield, kestubblefield@verizon.net, 562-477-8038
Website: katiestubblefield.org
Instagram: katiestubblefield
About Coastline College:
Coastline College is accredited by the Western Association of Schools and Colleges. For eight consecutive years, Coastline College was selected as one of the top 150 colleges by The Aspen Institute for Community College Excellence which is considered the most prestigious designation for community colleges. Coastline delivers flexible courses and services that cultivate and guide diverse student populations across the globe to complete pathways leading to the attainment of associate degrees, certificates, career readiness, and transfer to four-year colleges/universities. Coastline currently offers more than 250 online and other distance education courses.
CONTACT: Dawn Willson, dwillson1@coastline.edu, 714-241-6186
SOURCE Coastline College
Related Links